Simple & Thorough Branding Process
Our goal is to make working with us as enjoyable as possible, so we've designed a bullet-proof process that ensures the project stays on schedule, keeps you informed, and respects your time.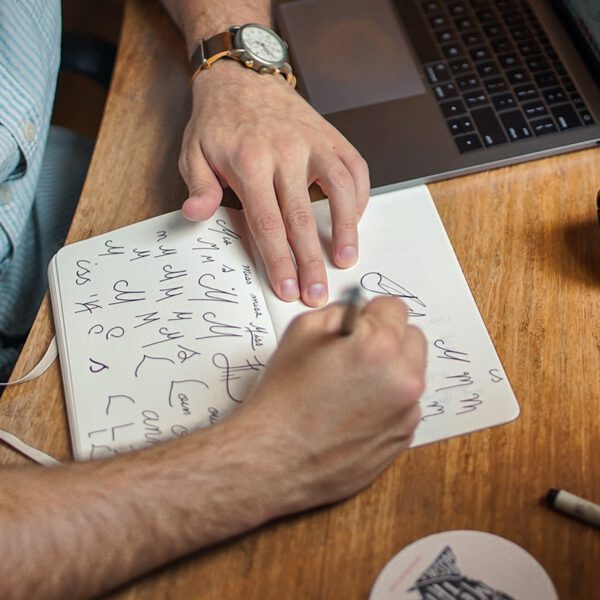 Step One
Reach Out to Us
Great! You're at least somewhat interested in working with us. We know "the first step is the hardest", but getting in touch is simple and free. You're welcome to either fill out the Start a Project form, book a call, or email us directly.
We'll have a kick-off conversation and make sure we're a good fit.
No sales pressure or hard-selling.
Step Two
Strategy Session
At this point, we've had a conversation or two via phone, email, chat, or video – our philosophies match up, and we seem like a great fit. You book a 1-hour strategy session with us at a date/time that works for you via our scheduling manager.
Choose a meeting time that works for your schedule
Interactive strategy session, so that together we build a brand plan.
Deliverable: Brand Strategy Summary & Brand Plan
We'll provide an informative PDF of key findings from our research and the strategy session, as well as lay out your Brand Plan.
Step Three
We Build Your Brand
Once we've gathered all the details about your company and what you're looking for in your brand, we provide you with a plan/overview and get to work creating. You'll have access to our customer portal, where you will receive timely updates on progress, manage revisions, provide feedback/ask questions, and get a pulse on the project.
Follow project progress in our client portal
Receive timely updates, and provide feedback for quick iterations
Video presentations at key milestones
To respect yours and your team's time, we provide asynchronous video presentations at each deliverable stage. That way, you can digest the designs on your own time, as well as pass it around to key stakeholders.
Step Four
Finalization & Wrap up
Awesome. Your brand has been created along with accompanying assets based on your package and any chosen add-ons. We deliver all assets to you and make ourselves available to assist you rolling out your brand. We'll provide needed support and would be happy to continue working with your company into the future.
Final tweaks to make your brand 100% perfect
All brand assets delivered in industry standard formats
Available for any further brand & design needs
Let's extend our partnership and continue building your brand – after all, at this point we'd be experts on it.