Key Milestones for Our Deluxe Package
In an effort to be fully transparent with project timelines, below you will the overall timeline flow for the Deluxe Package.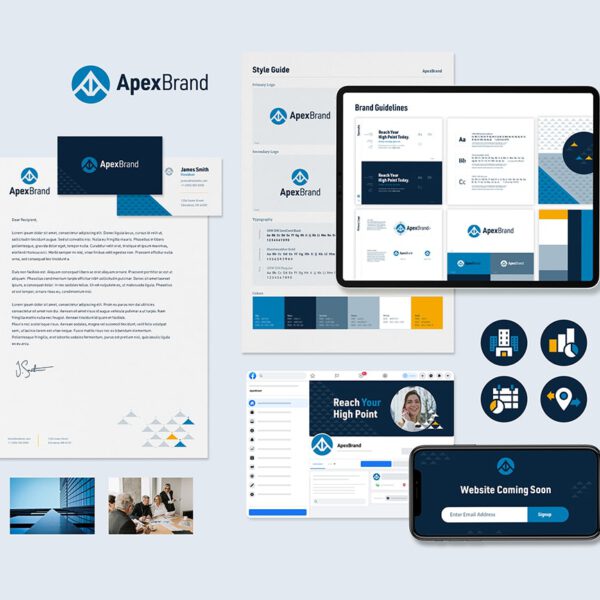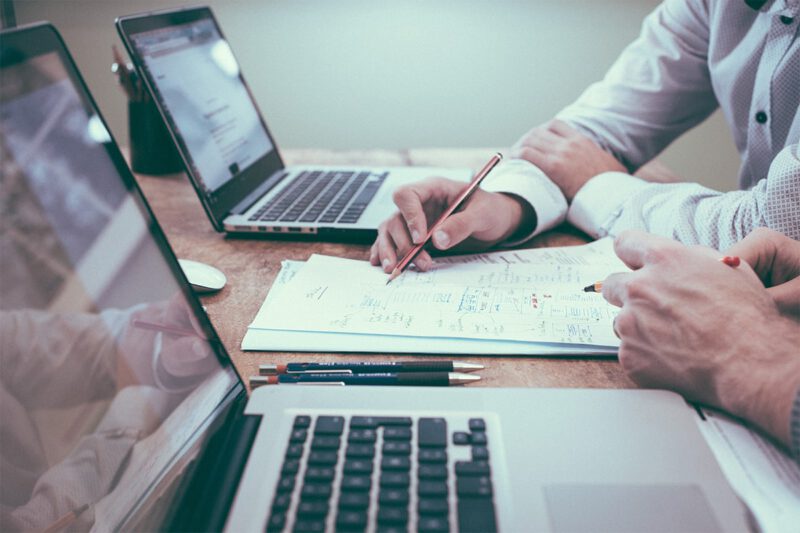 Weeks 1 to 2
Brand Strategy, Research & Planning
We'll conduct a 3 hour strategy session via video call with you and key members of your team. From this session, we gather all needed details about your company, goals, competition, industry, and more.
With this information in hand, we do further research and put together an overarching brand plan. Based on this plan, we then work with you to create your Mission, Vision, and Brand Voice & Tone.
Brand Strategy Session
The brand strategy session is where we'll get to know your company, its philosophy and your objectives.
Research & Brand Plan
Based on the strategy session, we'll do further research, and compile everything into a brand plan.
Mission & Vision Statement
Based on the strategy session and our research, we'll work closely with you to define your core mission and vision statements.
Brand Voice & Tone
How you come across to your customers is vital. We'll work to develop a tone and voice for your company that fits in with your overall brand.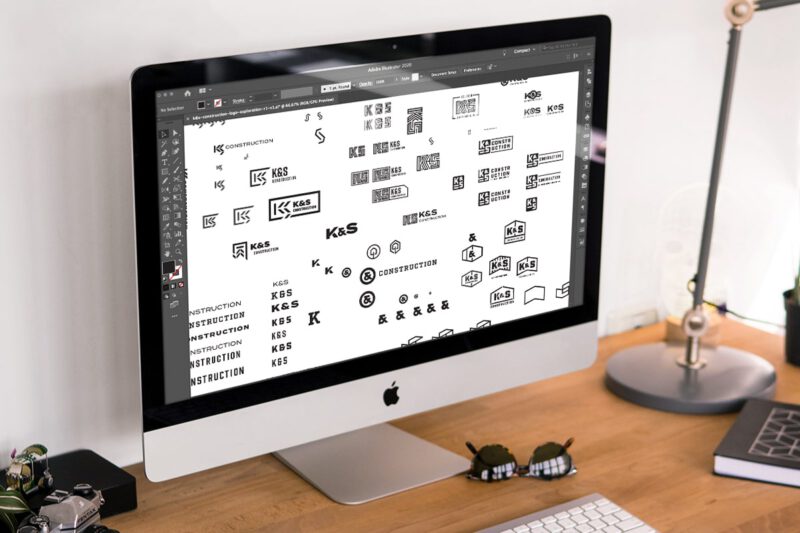 Weeks 3 to 4
Logo Design
Once we've got the foundation for you brand in place, we'll get to work creating. The best place to start is with your brand's logo. We'll then move on to selecting colors and fonts that match your brand's personality.
Throughout this stage, you will get the chance to review and give feedback, and we will iterate on the logo concepts / colors & typography.
Custom Logo Design
Get a visual identity for your company with a custom logo. Multiple concepts with multiple rounds of revisions are included.
Brand Typography
Font selections to match your brand's personality. Includes typography hierarchy for headings, subtitles, and body copy.
Brand Color Palette
Utilizing the psychology of color, a selection of colors will be chosen to match your brand's personality & attitude.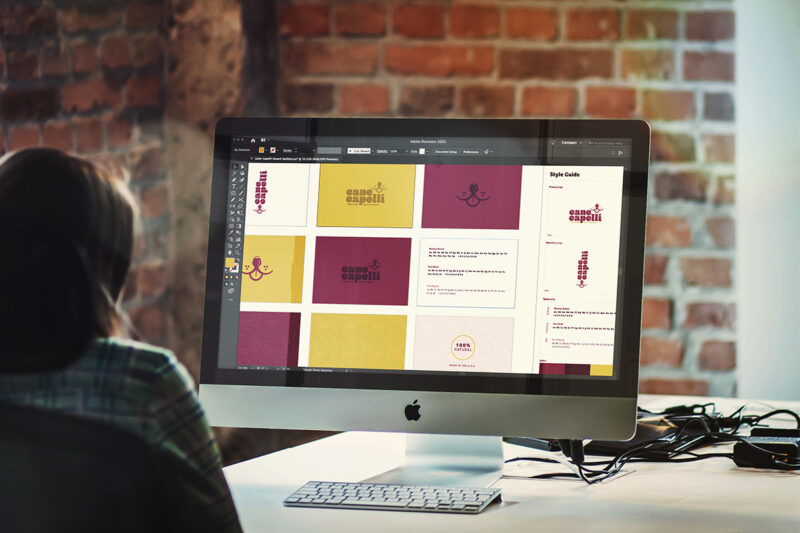 Weeks 5 – 9
Brand Buildout
Once we've got your brand's logo, colors, and typography nailed down, we will begin incorporating it into a full brand identity system.
You will of course have the opportunity to review and provide feedback on each of the following items throughout the process.
One-Page Style Guide
Brand consistency is key. To ensure all of your assets stay on brand, we provide a Style Guide that includes logo usage, typography and brand colors.
Brand Guide
The brand guide greatly expands upon the style guide. It acts as the blueprint for your company's brand – further ensuring consistency and a guide to keep all marketing assets "on brand".
Patterns/Graphic Elements
Depending on your needs, we'll develop custom patterns or graphics that add recognizability & personality to your brand.
Icon Set
A custom designed icon set of up to 10 icons that match the aesthetics of your brand.
Image/Photography Style
The perception of your brand also extends to imagery used in your collateral. We'll provide stock photography that captures the essence of your brand (10 photos).
Weeks 10 – 12
Brand Asset Creation
At this stage, we've now gotten your brand's visual identity as well as brand guidelines built out. This now allows us to continue building out your brand's assets, ensuring they continue to form a cohesive look and feel.
Again, at this milestone, there will be chances for feedback and iteration on each item.
Business Card Design
Start to see your brand come to life with a business card designed with your brand's visual identity. We'll even get you set up with a printer of your choice.
Social Media Kit
A collection of branded assets ready to upload to your social media accounts. Includes logo/mark set up for profile pictures, as well as cover graphics for your accounts.
Stationery Set
To go along with your business card design, a branded envelope and letterhead will be designed to complete your stationery set.
Brand Activation Item(s)
Print and/or digital collateral to assist with launching your new brand.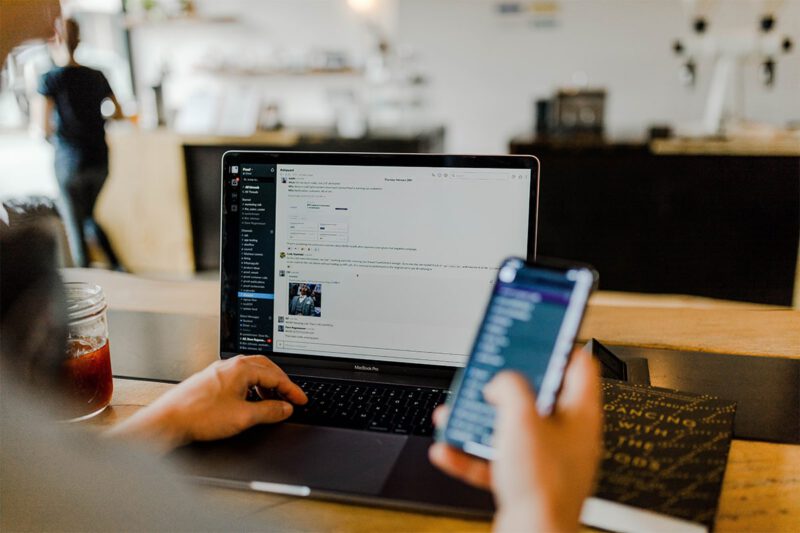 Complete
Finalization & Delivery
The project is wrapping up – You are happy with your brand and all assets. We will have final review of everything and give you some overall guidance on rolling out your brand.
We will also, of course be available to assist with any further needs that you may have.
All Brand Files in Industry Standard Formats
Files delivered and ready for application in vector formats like: pdf, eps & svg. Plus image formats like: png & jpg
Project Recap & Review
To ensure that you're 100% happy, we'll do a final review together and discuss if you have any further design/creative needs.